including VAT
|
Free shipping
Animal pattern sunglasses 'BOSS 0436/S' by BOSS
model BOSS 0436/S 08657R4 58015267
999_Assorted-Pre-Pack
Model: Women
Material: plastic
Animal pattern
Colour: Dark Havana
Lenses: subtle, graduated brown
Golden hinge and integral rivet on the temples
Metal, BOSS logos on the temples
Metal inserts on both sides of the ends
Measurements: 57-15-130 mm

Luxurious sunglasses in a timelessly elegant design by BOSS. The discreet animal pattern on the frames and temples gives the glasses their feminine charm. The elegant metal hinge plus integral rivet and BOSS logo on the temples highlight the glamorous side of these striking sunglasses.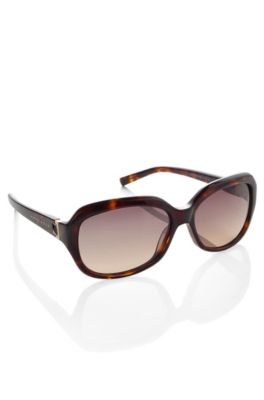 Loading ...