including VAT
|
Free shipping
Casual-looking, multi-function watch 'HO2303' by BOSS Orange
model HO2303 - 1512672 BLK-S- 58013304
999_Assorted-Pre-Pack
Casing: stainless steel
Black, polycarbonate bezel
Watch face: black
Strap: black leather
Movement: quartz, weekday, date and 24 hour display
Water resistant: 3 ATM (30 m)

A sporty, casual-looking multi-function watch that shows off the date and weekday display through its unique design. This watch is distinguished by the contrast between the black bezel, black watch face and striking white detailing. The unconventional design is rounded off by the black leather strap.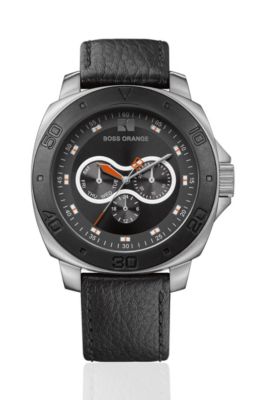 Loading ...