including VAT
|
Free shipping
Graduated colour sunglasses 'BO0061/S' by BOSS Orange
model BO 0061/S DFF58PB 58015222
999_Assorted-Pre-Pack
Model: Woman
Material: acetate
Colour: shades of red and grey
Lenses: graduated lilac
Metal brand logo on the side
Measurements: 58-16-135 mm

Retro-inspired sunglasses in a 70ies design by BOSS Orange. The smart sunglasses are not only distinguished by the trendy, graduated colour frames but also by the comfortable temples. These can be individually moulded to the silhouette of the head by heating up (max. 80°) since the temple ends are not reinforced.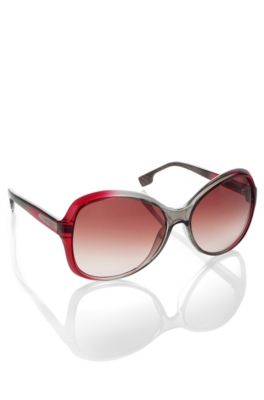 Loading ...