Currently not available.
including VAT
|
Free shipping
Patterned swim shorts ´J04056` by BOSS
model J04056/09B02A J04056
Blue
Loose fit
Multicoloured pattern with decorative top-stitching
Individual dividing seams and design details
Drawstring with logos on the bound ends
Creative print with a BOSS Black logo on the rear
Functional synthetic fabric

Trendy, relaxed fit children's shorts in high-quality synthetic fabric from BOSS Black. The outstanding fabric, contrasting pattern and creative print with BOSS Black logo on the back make the perfect fun swimwear.

Material information: 100% Polyamid

Machine Wash Cold, Do Not Bleach, Do Not Iron, Do Not Dryclean, Do Not Tumble Dry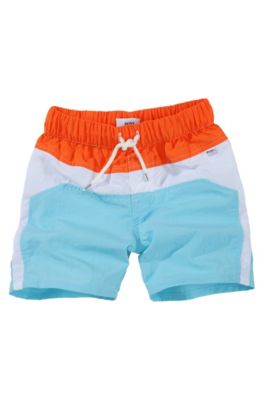 Loading ...