including VAT
|
Free shipping
Retro-style analogue watch ´H2300` by BOSS Orange
model H2300 - 1512753 SIL-S-W 58020142
999_Assorted-Pre-Pack
Case: black plastic with a stainless steel bezel
Dial: white
Strap: black textile
Movement: quartz
Waterproof: 3 ATM (30 metres)

Trendy, retro-style analogue watch from BOSS Orange. The interplay between the generous, stainless steel bezel with luminescent markings and the textile strap makes this men's watch a truly charming accessory.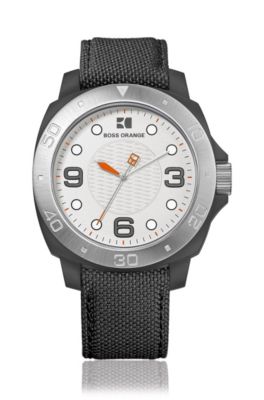 Loading ...