including VAT
|
Free shipping
Sunglasses with colour graduations 'BO 0063/S' by BOSS Orange
model BO 0063/S 05657S8 58015215
999_Assorted-Pre-Pack
High-quality plastic
Aviator style with bridge
Lenses with colour graduations
BOSS Orange logo on both side pieces
Model: Man
Material: acetate
Colour: demi blonde

High-quality sunglasses in coated acetate from BOSS Orange. The authentic colour graduation on the large lenses gives these casual fashion sunglasses in lightweight plastic their dynamic character. The inimitable original colouring creates a contemporary urban look. The bridge and subtle drop shape provide cool style details.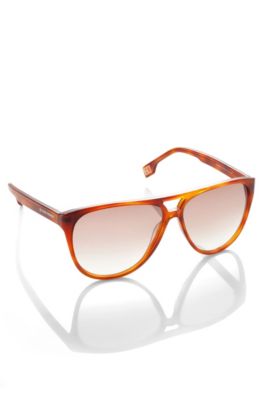 Loading ...